See How Much Power You're Using
As You Use It
Don't be a ratepayer. Be a customer. Customers have choices. Ratepayers don't.
Today 75 million homes in America have smart meters. 
Soon there will be 100 million.
For over 150 years utility service users have been called ratepayers. Our mission is to transform these ratepayers into customers.
Utility companies realize that smart meters solve many of their problems relating to load balancing, demand response management, reduction of meter reading costs, and increasing customer satisfaction. The conversion to smart meters is in full swing.
Smartmeters aren't just a breakthrough for utility companies. Inside every smart meter is a ZigBee radio unit meant to communicate data with the consumer and automatic control devices. This radio allows the customer to see their instantaneous and accumulated power use and cost information.  Variable rate structures, based on tiered accumulated use and time of use, are automatically calculated and displayed. However, very few if any utilities are making this knownto their customers.
The data sent to the customer by this ZigBee radio is the exact same data the utility receives from the meter and used to bill the customer.  When this data is coupled with data residing in the utility company's billing system, the customer has an exact record of all charges including taxes, offsets and assessments, as well as the synchronization of the exact ending of the previous billing period and beginning of the current billing period. This can be displayed any time, anywhere, by a smart phone and the EnergyCite app.
Some utilities do offer account profiles on line but the use data presented is based on a 24 hour period from data that's one to three days old. This cannot be used to monitor and control real time usage.
EnergyCite's Home Automation Gateway allows utility customers to connect their smart meter's radio to a computer, tablet or mobile device that has the EnergyCite app.  Additionally, specific loads such as air conditioners, appliances, pool motors, etc., can be remotely controlled by the customer. 
EnergyCite's home automation products automate the process to insure energy usage is optimized for lowest cost. The EnergyCite Gateway learns the patterns of a household's energy use. Using artificial intelligence, the Gateway will automatically improve energy management over time.
Customers using the EnergyCite products will be able to pay their bill through the app and buy power as needed. This is similar to buying data for your phone, gas for your car, or groceries. No surprises. No more paying whatever the utility company bills you, to keep from having your power turned off.
Now, with EnergyCite, you could buy your power as a product, control your usage, and never pay more than you expected.
This is a real-time solution for a real-time problem.  Thanks to our patented cutting-edge technology, EnergyCite will transform ratepayers into customers.
Some of EnergyCite's High-Tech Patented Technology *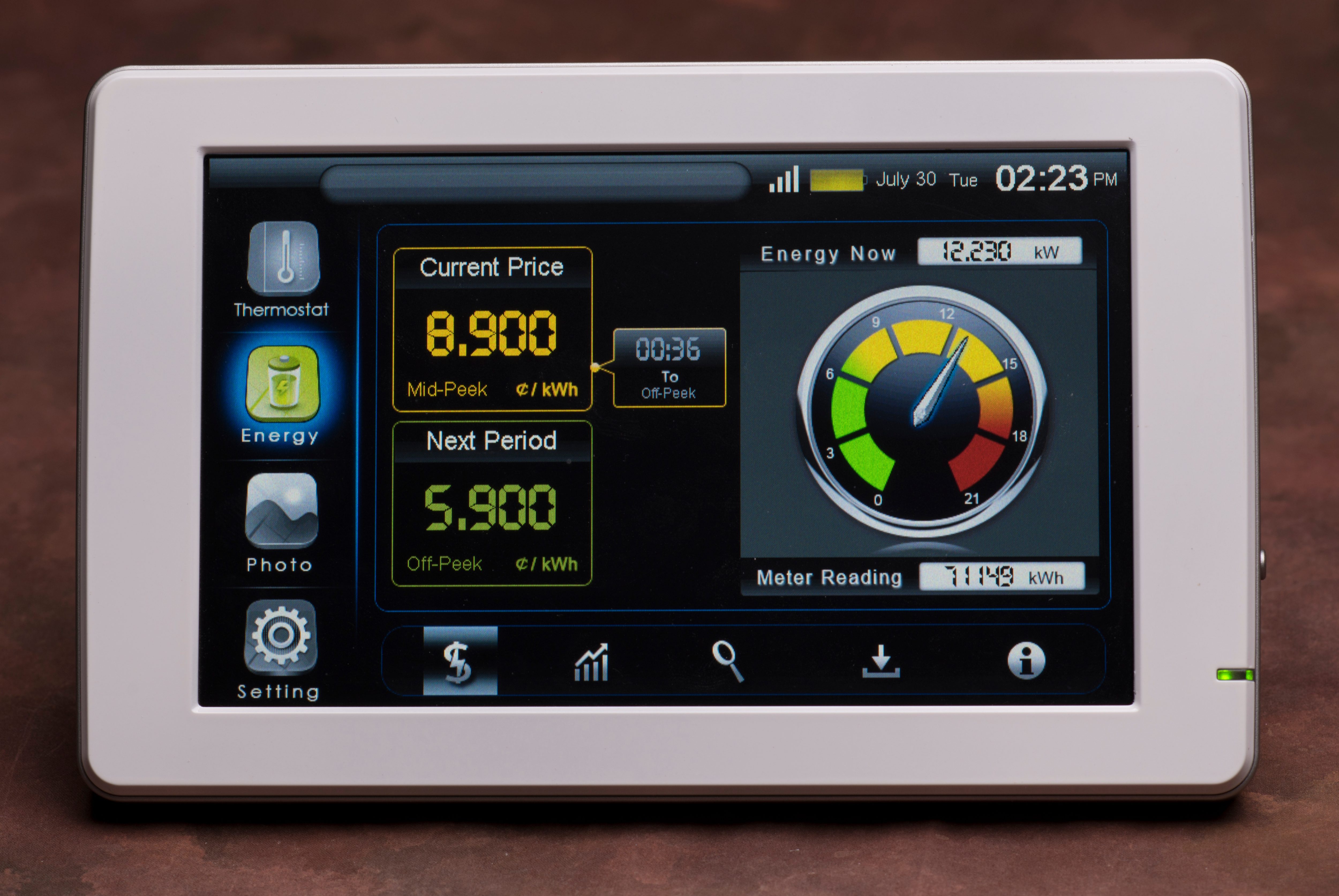 EnergyCite® Remote Smart Thermostat
The EnergyCite® smart thermostat energy management system shows how much power is being used and how much you're paying in real-time.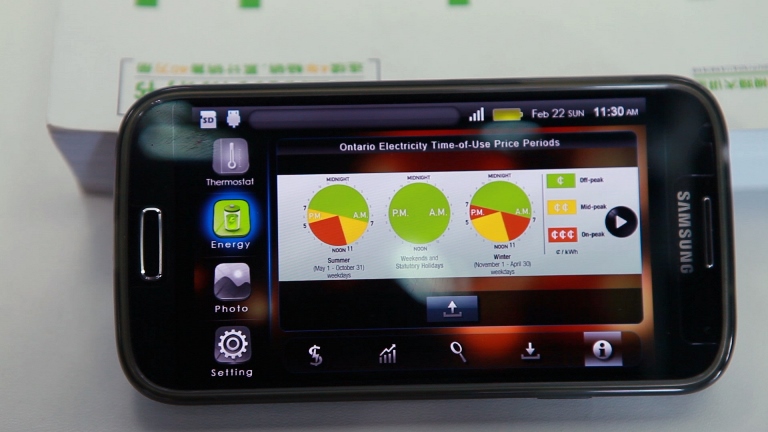 EnergyCite® Smartphone App
The EnergyCite Smartphone App provides up to the second power use and costs, and allows you to adjust your energy consumption settings from anywhere in the world.
* System topology and apparatus claims U.S.  patent numbers 7,379,791, 8,306,668, & 8,639,390