Returning Power to the People!
EnergyCite's mission is to empower electric, gas, and water utility customers with products and services that optimize energy efficiency, thereby saving the consumer money and contributing to the conservation of national energy resources.
EnergyCite, Inc., established in June 2018, is a Nevada corporation with current administrative, engineering, and production offices in Carmichael, California. The company is engaged in the design, development, commercialization, and marketing of various electronic products and services in the field of home automation, energy conservation, and state-of-the-art electronic utility metering systems.
EnergyCite integrates Internet of Things (IoT), home automation, "smart energy," and smartphones with utility smart meters, and a Fintech-based pay-as-you-go utility payment program to help consumers manage their energy use and save money.
Initially, the focus will be on smart meters installed by electric utility companies, because those are the most prevalent. When gas and water smart meters are adopted more widely, EnergyCite plans on expanding the product line to encompass these smart meters, assuming adequate capital is available.
The Offering
EnergyCite, Inc.
$5,000,000 USD
Class "A" voting Common Stock
1,666,667 Shares at $3.00 Per Share
Minimum Unit Investment: 8,334 Shares ($25,002.00)
The company reserves the right to sell ½ Unit Investments of 4,417 shares ($12,501.00)
For Accredited or up to 25 Sophisticated Investors Only
Development Stage
The customer hardware products and software apps have been designed, built and tested. The hardware products aren't mass produced, as we're using this funding round to fund our purchase order. All production engineering and tooling has been completed. The iOS and Android apps are still in beta and will be released for public use once our hardware products ship to customers. This is anticipated for September 2019. Lastly, key pieces of utility back-end software required for total system integration from a customer's home to their utility company's back office billing system is still in development. We anticipate having this complete by September 2019 as well.
Company Origins
EnergyCite is based on a strong foundation built by USCL Corporation, a private electronic product development company that operated between 1995 and 2010.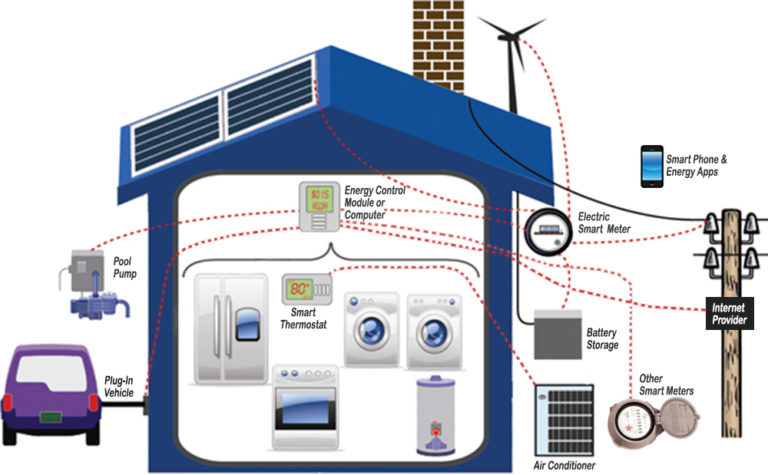 Founded by EnergyCite President and CEO Tom Tamarkin in 1995, USCL was financed through a series of SEC-exempt Regulation D private placement offerings in the 2001-2010 timeframe. The company successfully raised and invested $3 million in R&D and patent prosecution. USCL discontinued its business operations in 2010 due to the devastation of the private and VC investment capital markets after the 2008 world economic crisis.
Tamarkin and USCL are widely credited for the design of and the electrical utility industry's adoption of the new generation of smart meters.
Tom Tamarkin filed an amicus curiae or technical "friend of the court brief" with the California Public Utilities Commission (CPUC) in 2005. A year later, Tom provided Southern California Edison a design specification and prototype of a revolutionary smart meter as required by the CPUC. Tom's smart meter design specification became the industry benchmark standard.
Thanks to Tom's efforts, smart meters aren't just a breakthrough for utility companies. Inside every smart meter is a hidden ZigBee based Home Area Network (HAN) radio unit designed to communicate power data with the consumer and automatic control devices. The same ZigBee technology that many home automation systems use today. This radio allows the customer to see their instantaneous and accumulated power use and up to the second costs. Valuable information such as variable rate structures, based on accumulated tiers, time of use, and peak demand, are automatically calculated and displayed, if the consumer has the technology to connect to the meter.  However, very few if any utilities are telling this to their customers.
These new Smart Meters are meant to replace the old-fashioned installed base of 125 million single phase electromechanical kilowatt-hour meters.
It took seven years and more than 40 in-person meetings to convince Southern California Edison, the nation's largest electric utility, to change out 5 million power meters with modern meters compatible with USCL products. That's persistence!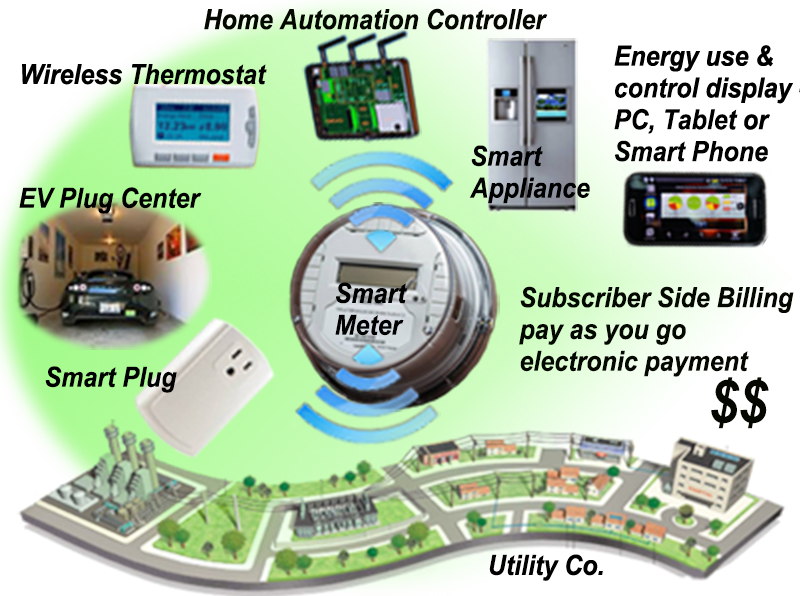 The Problem
As of 2017, the United States residential utility market consists of 132,580,000 electric customers each supported by an electric meter. Of these 32% are lower income households representing 42,425,600 accounts which are termed "energy burdened." This means energy utility expenses consume 5 to 20% of household income. Sixty percent of these households are currently served by smart meters representing an installed base of 21,212,500 smart meters serving this lower income population segment. This group of households has difficulty managing their utility expenses.
There are two issues here. One is the issue of having to make a relatively large payment to the utility company every 30 days or face disconnection and penalty fees. The second issue is to minimize the electrical bill yet maintain an acceptable set of living conditions and lifestyle. EnergyCite addresses both these issues by providing a wireless data communication path between the utility company's smart meter and devices located inside the home or apartment to display the real time amount of electricity being used, its cost, accumulated cost since the last payment, and other related information. We can also automatically control electric loads to increase and decrease power. This can include specific appliances, lighting, the air-conditioning system, etc., based on adaptive learning artificial intelligence (AI.) Remote display and control capability is provided as an "app" for iPhone and Android smart phones. A Fintech based "pay as you go" payment transaction system allows the customer to pay his bill as frequently as he wishes from the smart phone interface. The pay as you go system has been designed to take into account credit challenged customers who have no credit or debit cards.
Smart Meter – Fact and Stats
In the U.S., an estimated 75 million smart meters were installed as of the end of 2017. According to the Electronic Frontier Foundation, the number of American homes with a smart meter will increase to 80% by 2020. Development and large-scale use of renewables, energy management technologies, and efficiency measures are expected to contribute to the projected smart meter market growth.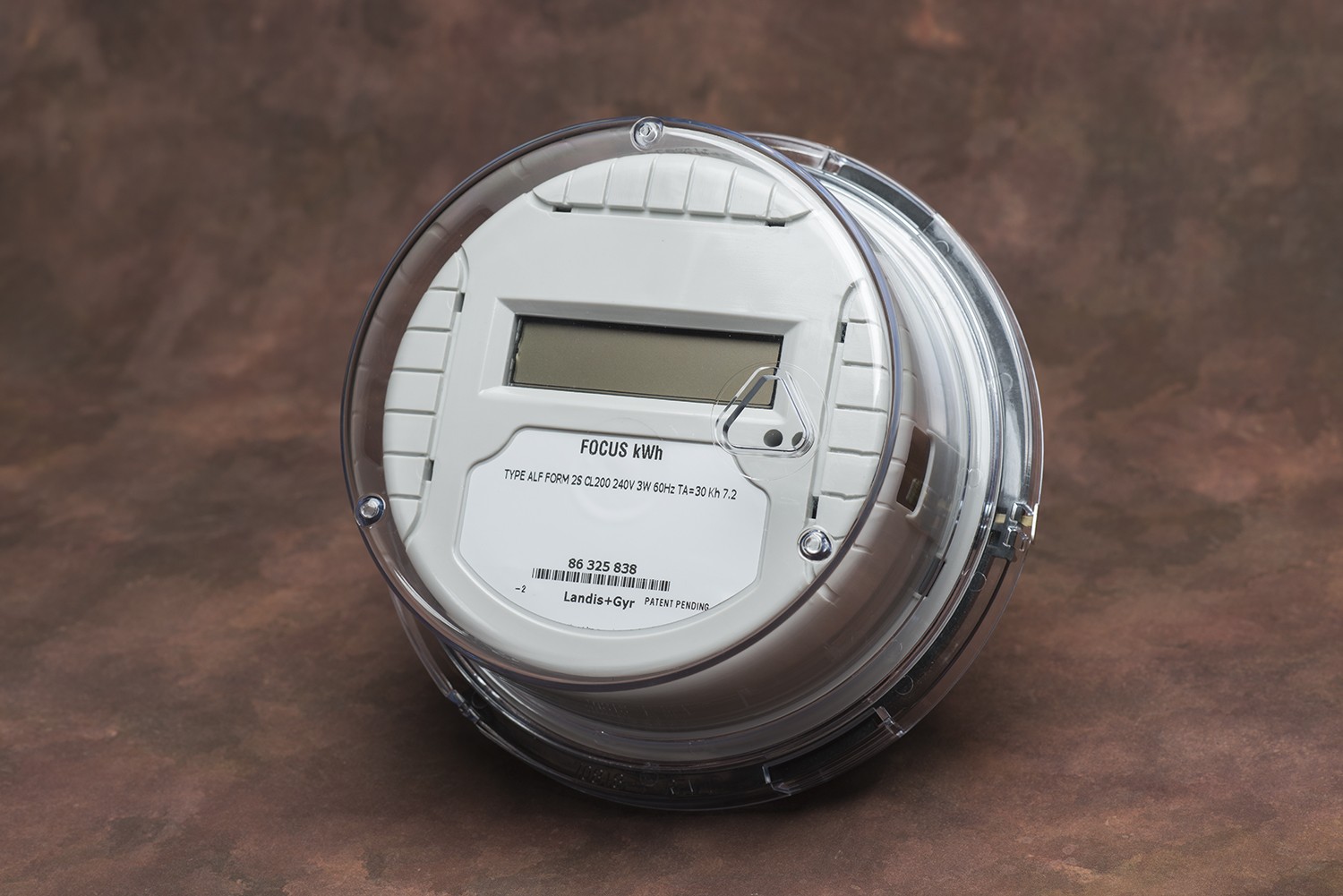 In 2009, the federal government unleashed a $3.4 billion Smart Grid investment and President Obama touted the innovation: "Smart meters will allow you to actually monitor how much energy your family is using by the month, by the week, by the day, or even by the hour. So coupled with other technologies, this is going to help you manage your electricity use and your budget at the same time." 
Smart meters were supposed to let consumers see how much power they were using in their homes, thereby empowering them to change their habits and slash their bills. What is currently missing from smart meters, is user interfaces that relay information from the meter in real time and translate it into dollars and cents. 
So we believe the promise of saving money through changed energy habits did not come to fruition. EnergyCite plans to disrupt the current paradigm and transform the concept of consumer savings into a reality!
Sources:
"In 2011, I became the national spokesperson for EnergyCite because I believe our country needs this technology and needs it now – its ability to monitor and conserve our precious energy…"

– Pat Boone
Why Invest in EnergyCite?
Smart Thermostat companies do not provide real time cost or energy usage information and are limited to HVAC control (heater and air conditioner).  Our goal is to provide real time energy use and cost information by enabling customers to control energy use through an energy management system.
Core products in this line include: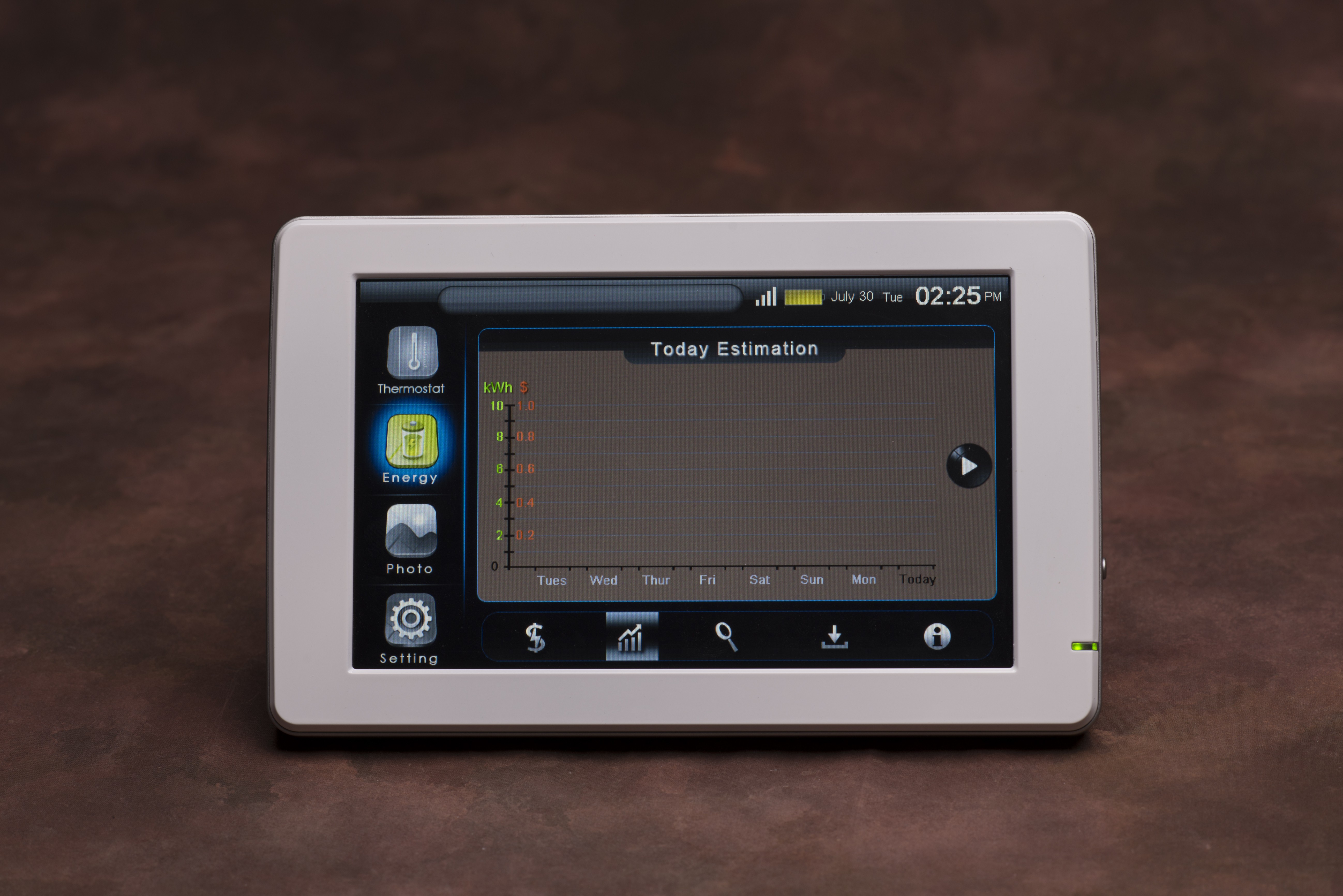 EnergyCite® Programmable Communicating Thermostat 
allows consumers to monitor and adjust energy usage directly on the thermostat.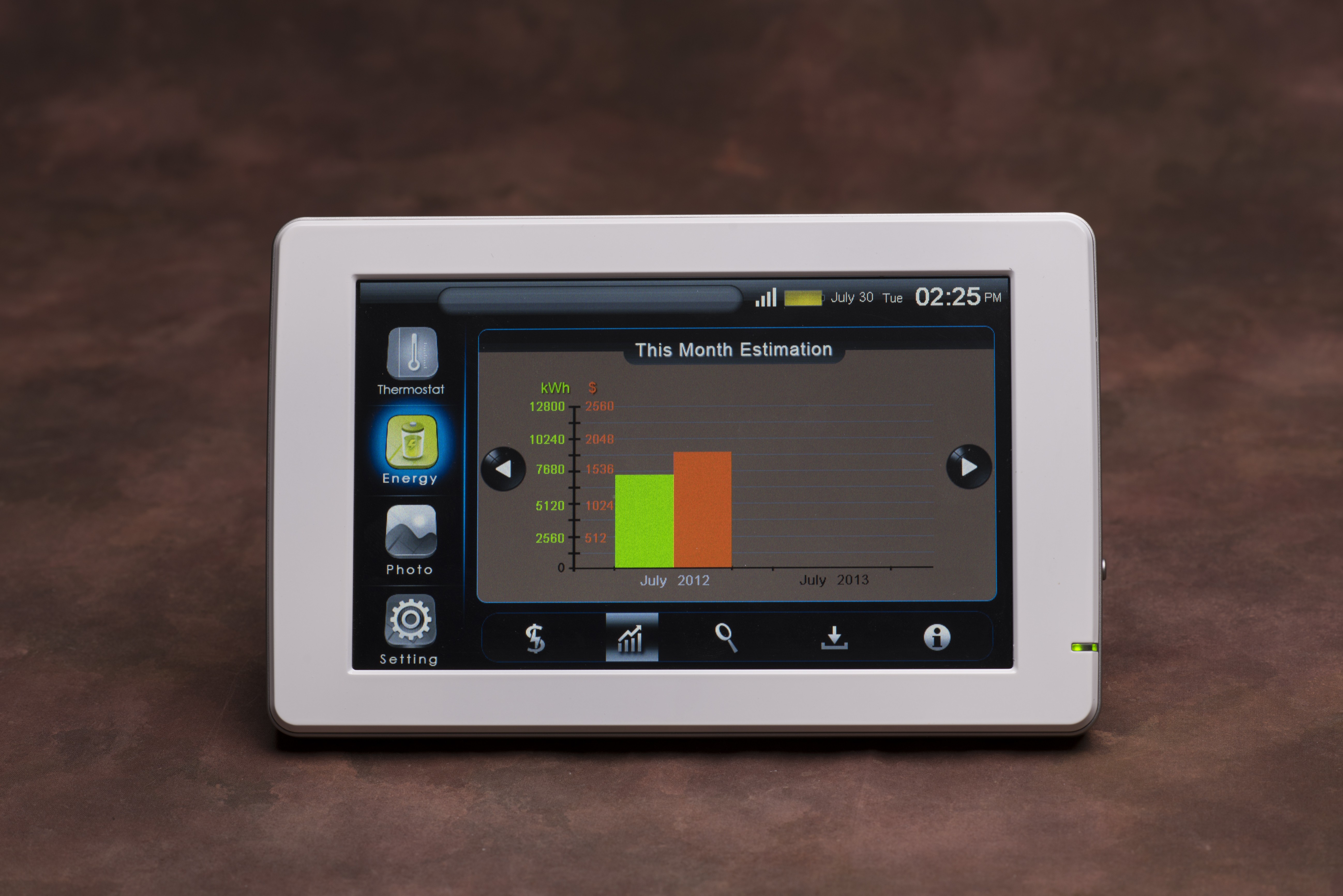 EnergyCite® Remote Control for Smart Thermostat
allows consumers to perform these functions from anywhere in the house.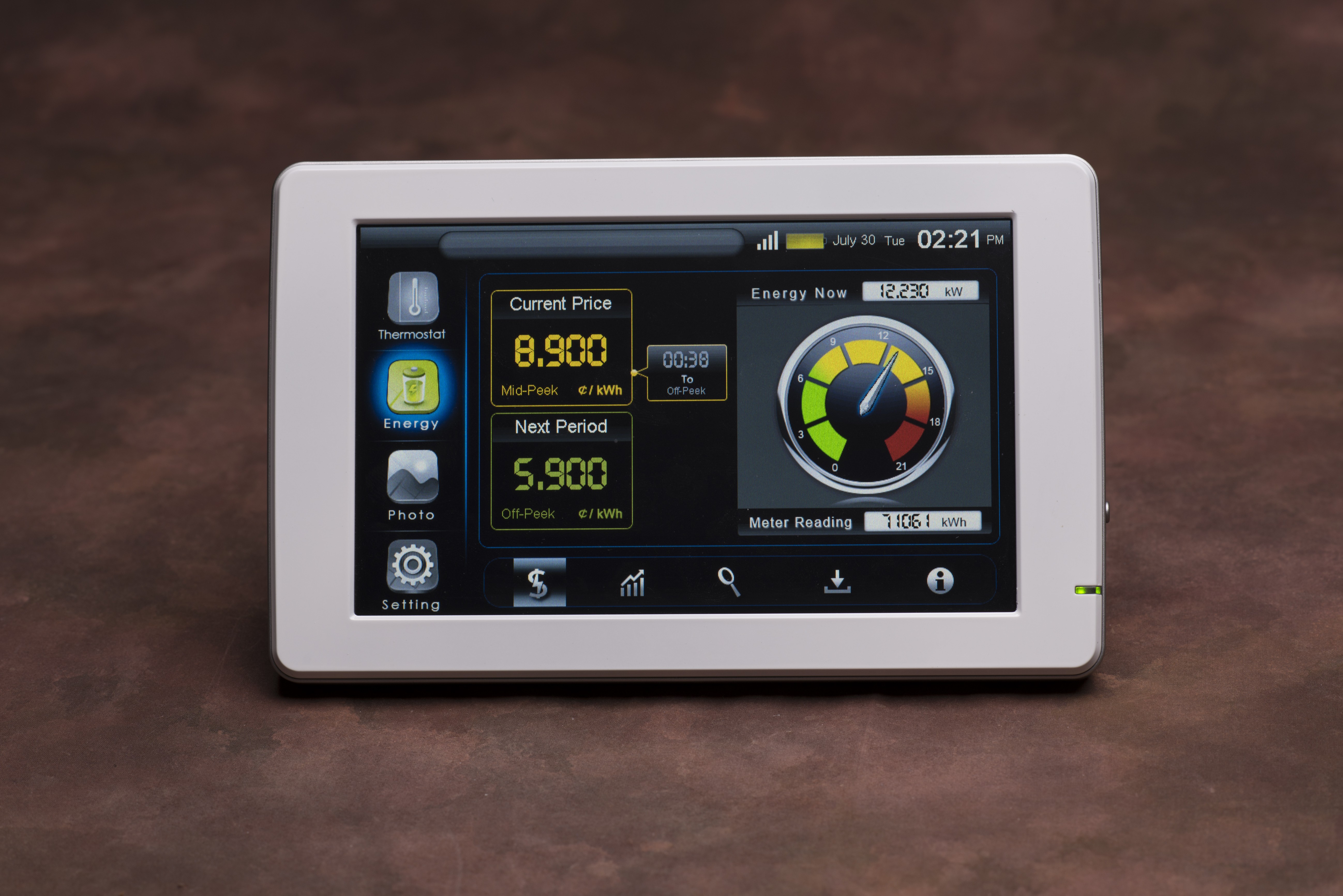 EnergyCite® Smartphone App 
enables real-time feedback on power use and costs and the ability to adjust settings from anywhere in the world.
Other innovative products in this line include: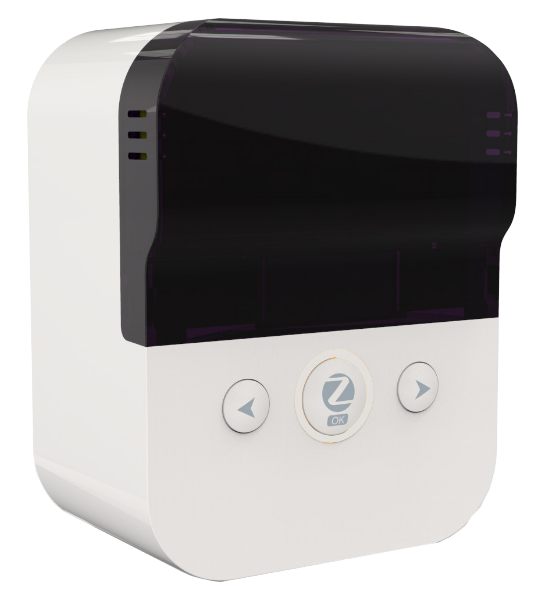 EnergyCite® IR Blaster:
Split air conditioner controller in Home Area Networks.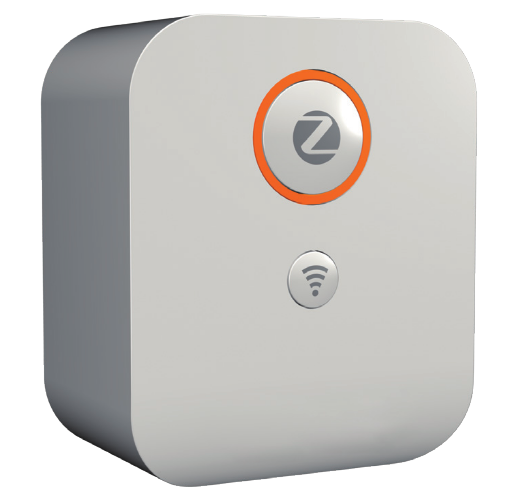 EnergyCite® Home Automation Gateway
Zigbee HAN:
Network gateway.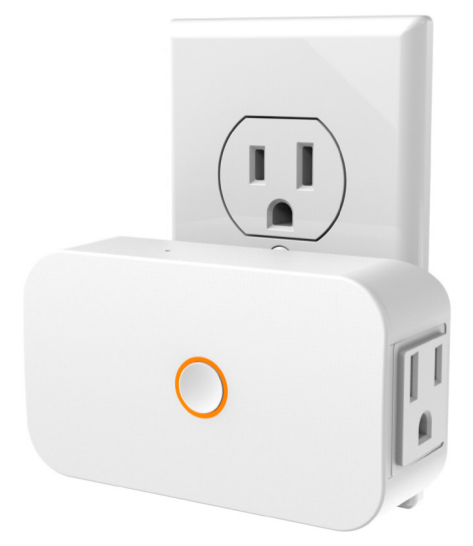 EnergyCite® Smart Plug & Zigbee Range Extender:
Converts home appliances to Smart Devices.
Since we believe all smart meters in the U.S. conform to the same set of ANSI standards, EnergyCite can work with any utility company in the country. The three Tamarkin U.S. patents provide broad system coverage, which means when all the pieces in the system are connected and operating, the single end user must practice these patents. The utility company is the single end user, because they own the smart meters and the equipment that communicates with the meters to and from the utility company's back office, enabling customers to connect devices to the system. As for infringers, EnergyCite intends to license its technology to utilities in a manner that generates royalties from systems provided by future competitors. 
The Patents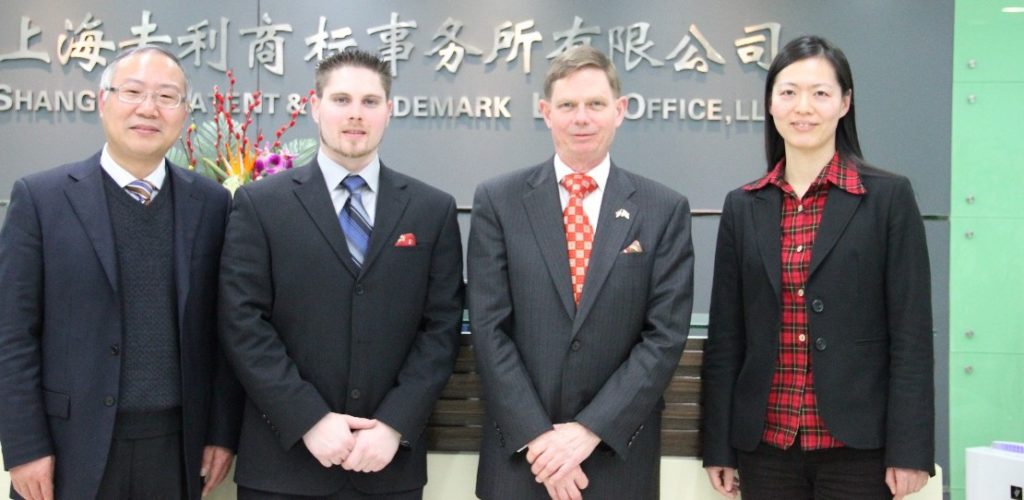 Jeremy and Tom Tamarkin at the Shanghai Patent and Trademark office in Shanghai, China, with the two Chinese patent attorneys who filed Tom's granted patent in China.
Tamarkin was granted 7 patents on his smart meter and related system communications in the U.S., Israel, the European Union and China. These 3 US patents are assigned to EnergyCite.
U.S. patent number 7,379,791: May 27, 2008
U.S. patent number 8,306,668: November 6, 2012
U.S. patent number 8,639,390: January 28, 2014
Business Plan Highlights
EnergyCite plans on integrating home and small business energy management and Fintech, technology which enables real time Internet-based financial transactions associated with billing and payment remittance. The business model is based on a highly profitable mix of hardware and a software-based product. 
EnergyCite's proposed market base includes homeowners and small businesses with installed smart meters, while its market channel is the nation's electrical utility companies. EnergyCite will also distribute these devices directly through its website, and is also working to secure a deal with a major and reputable nationwide hardware chain.
EnergyCite intends to leverage unused HAN data radio transceivers in virtually all smart meters in the U.S.
EnergyCite intends to use the vast unused population of meter HAN transceivers to build a nationwide utility subscriber side billing and payment remittance network and energy management service.
We believe that the implementation of meter radios and related communications systems will require utility companies to practice EnergyCite IP controlled by the three Tamarkin, et al., U.S. patents.
EnergyCite intends to submit a U.S. Department of Energy (DOE) Advanced Research Projects Agency-Energy (ARPA-E) project proposal and associated beta site network funding request at the launch of its business.
We intend to use ARPA-E-sponsored beta site project results to organize a consortium of utility companies nationwide, licensed to use EnergyCite intellectual property.
EnergyCite intends to seek a "presidential proclamation" recognizing the smart meter and home energy network as a consumer tool to save money and reduce energy consumption, while contributing to national security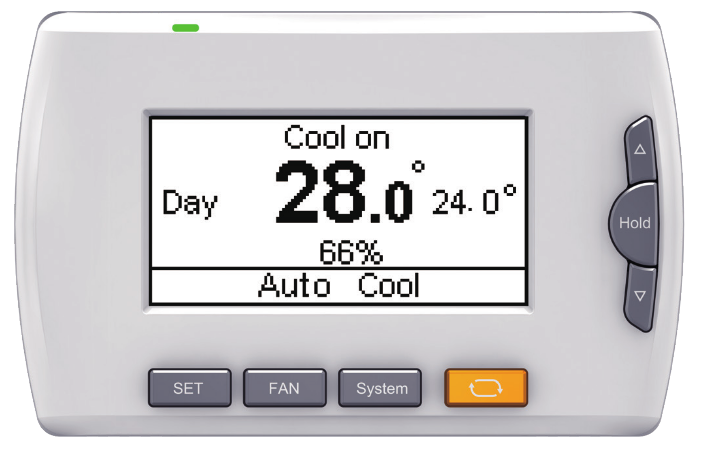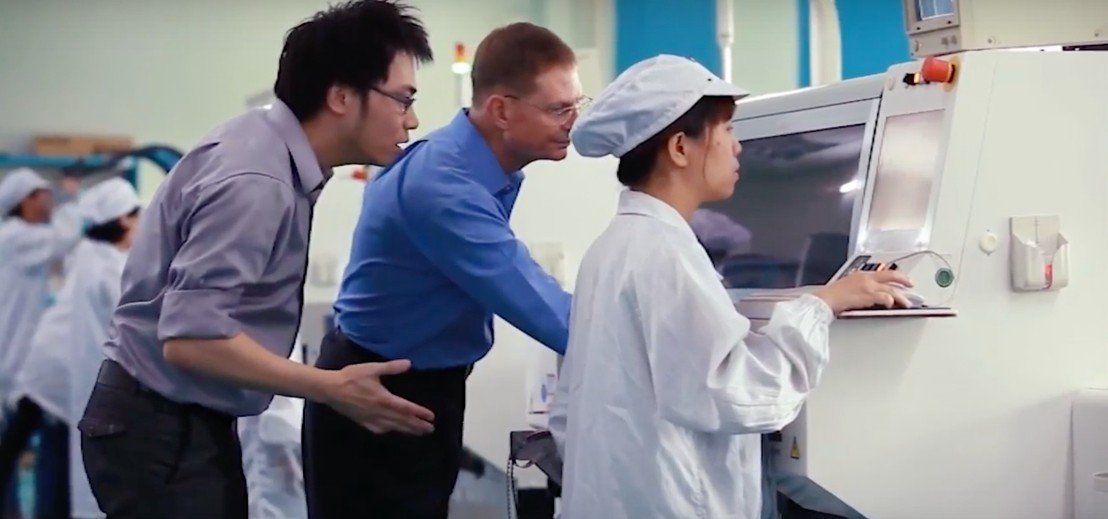 Manufacturing the Products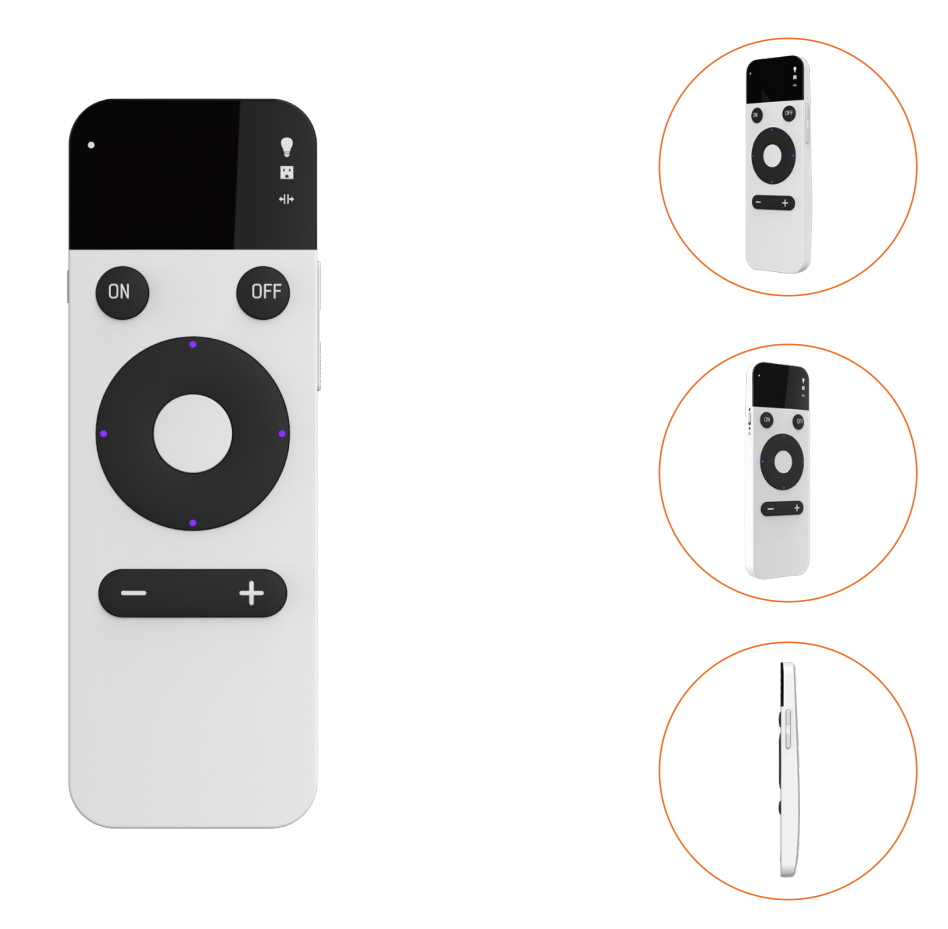 EnergyCite is currently partnering with Owon Technologies and its parent Lilliput, a leading research and development company in Xiamen, China. Communication devices have already been built and tested supporting all the electric smart meters built by the "Big 4" meter companies in the U.S. 
Production-ready manufacturing designs have been manufactured to support hardware products and working demonstration devices of the products are listed in the EnergyCite product catalogue. System integration software and details of mobile apps are in the early design phase.  EnergyCite also anticipates developing numerous relationships with major communication and software companies. 
Advertising and Promotional Goals
EnergyCite will market its sales and services through utility companies nationwide.
This is a targeted sales campaign involving trade publication advertising, tradeshow exhibitions and one on one selling to utility company customer service executives.
EnergyCite will not attempt to target individual electric utility customers as the cost would be prohibitive.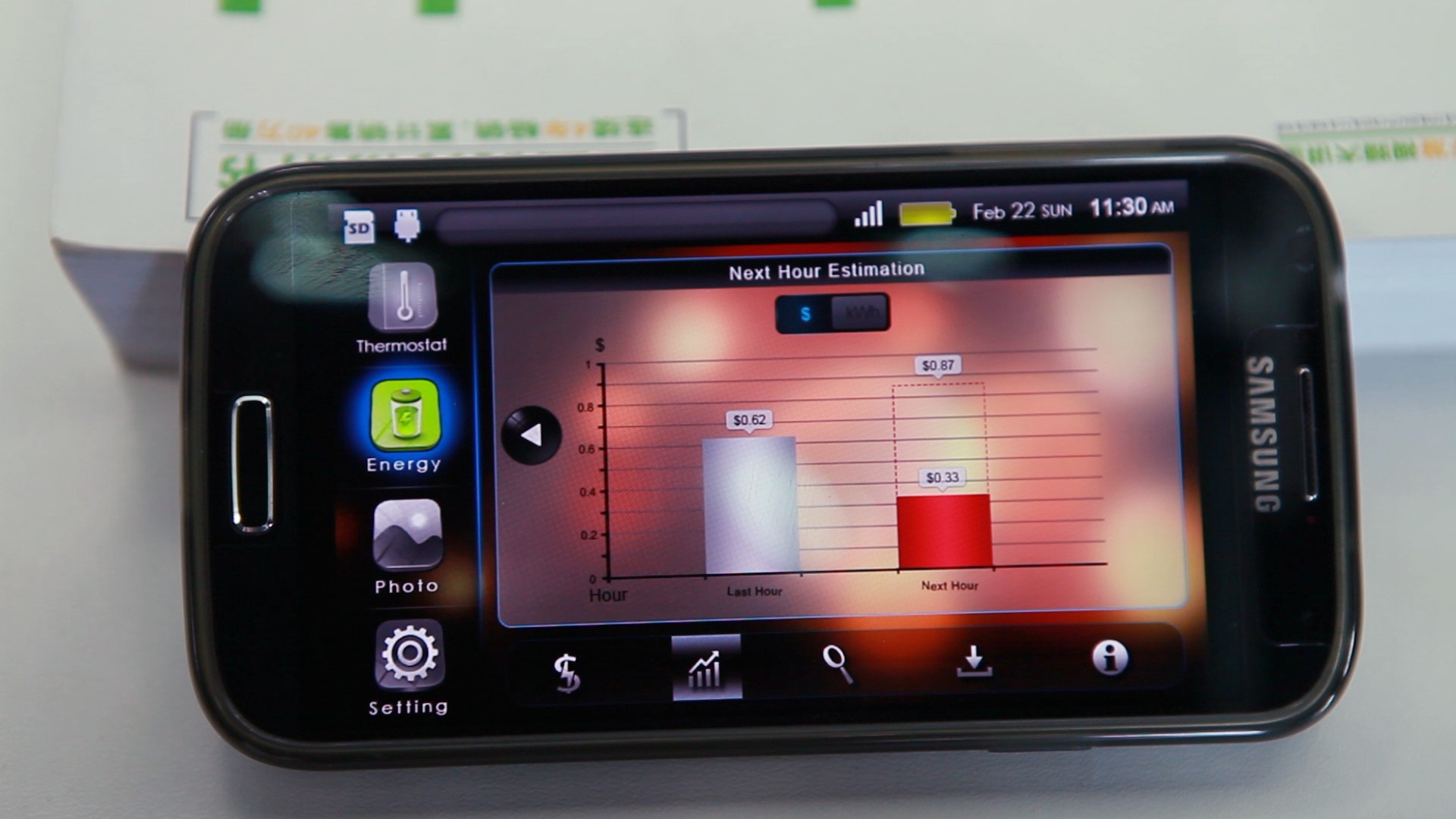 Revenue Goals
The EnergyCite business model sets up a strong potential recurring revenue based on:
Licensing fees paid by utility companies to use our patents
Subscription service fees paid by consumers
Financial transaction fees
Product sales based on our rich suite of energy conservation IoT and smart meter-smart home catalogue of products
About the Team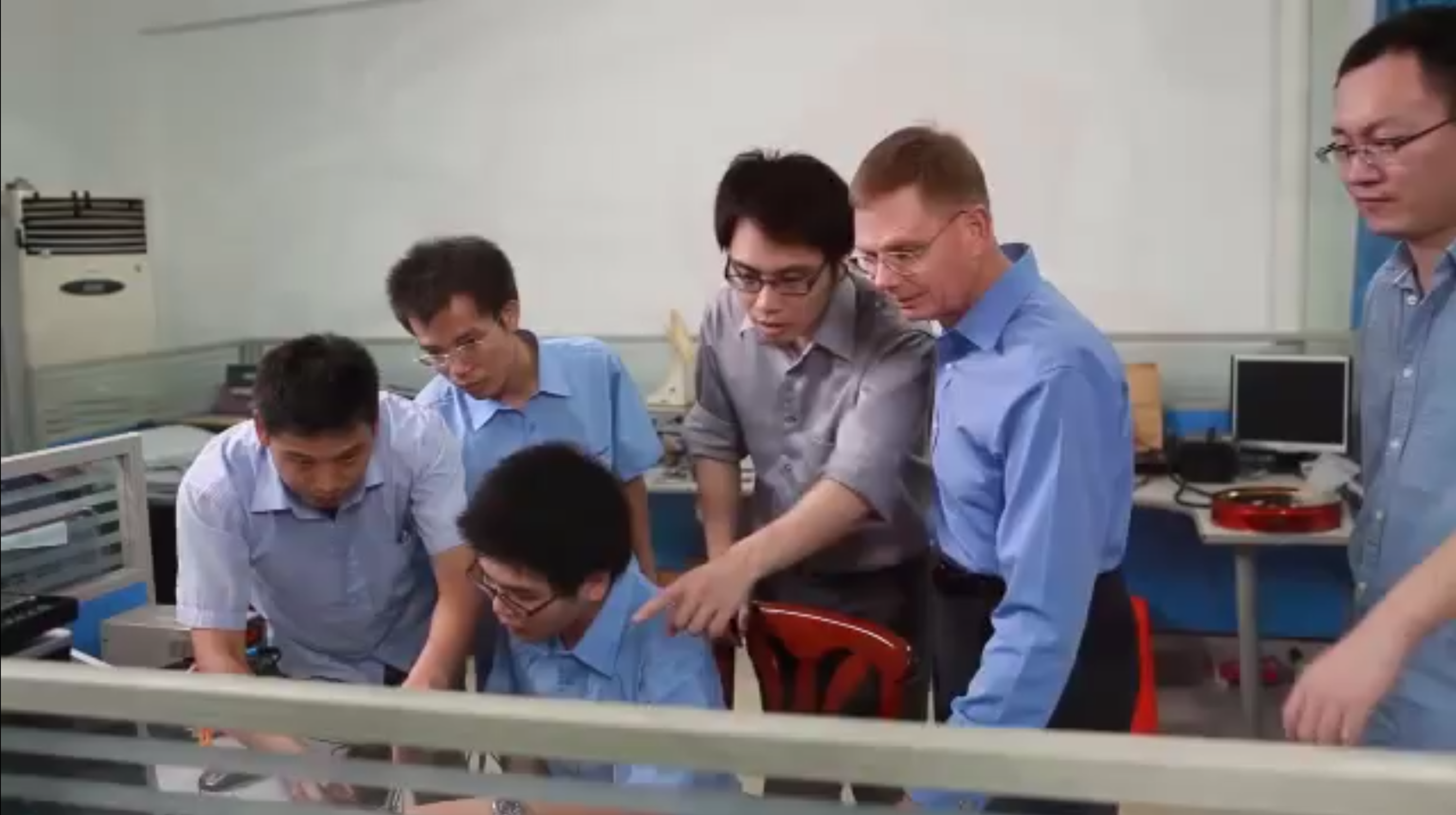 Tom Tamarkin and Charlie Chen discuss a circuit board layout issue with the Lilliput design team in Zhengzhou, China.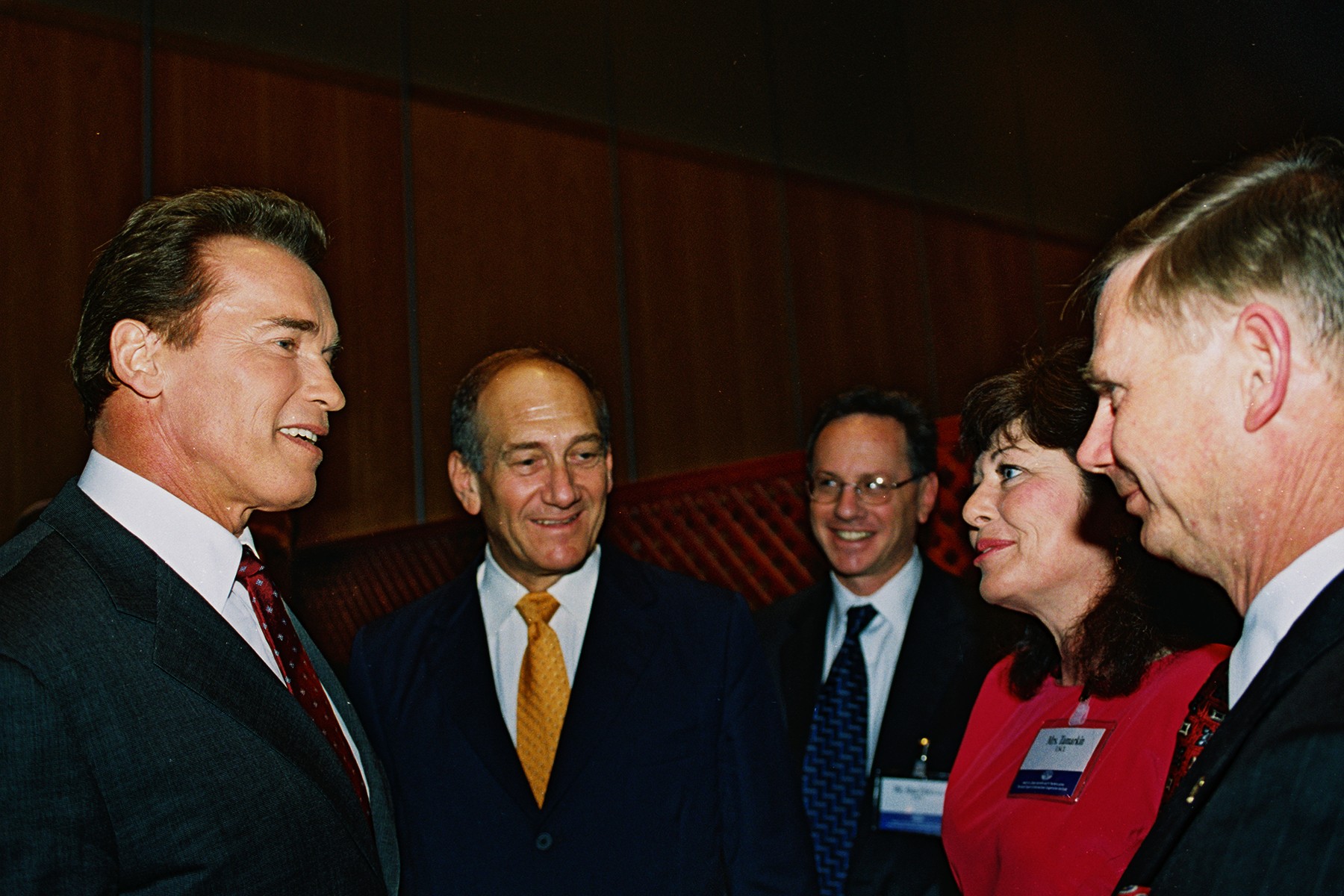 Former California Governor Arnold Schwarzenegger, Former Israel Prime Minister Ehud Olmert, Emily and Tom Tamarkin discuss "returning the power to the people" in Tel Aviv, Israel.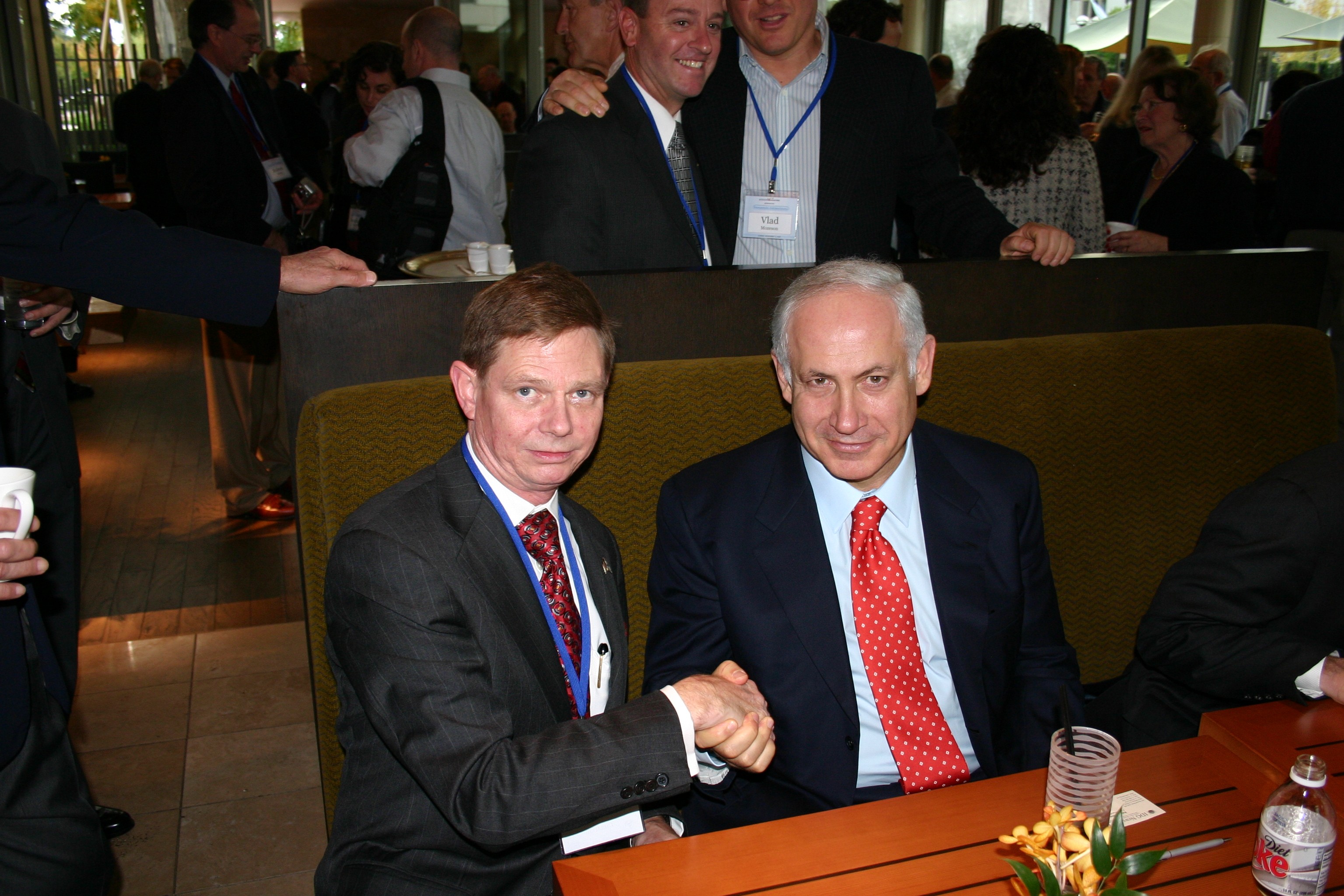 Israel Prime Minister Benyamin Netanyahu and Tom Tamarkin discuss the mitigation of peak power demand as a matter of national security and the wrk Tm did with Israel Electric Company.
"The ultimate goal of EnergyCite is to save customers money, positively impact the environment, and produce strong recurring revenues for the company and its investors!"

Tom Tamarkin
In the Press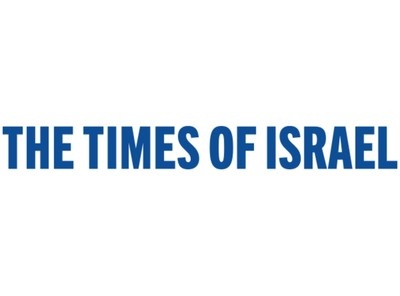 Meet Our Team
Tom Tamarkin
Founder, President, CEO and Director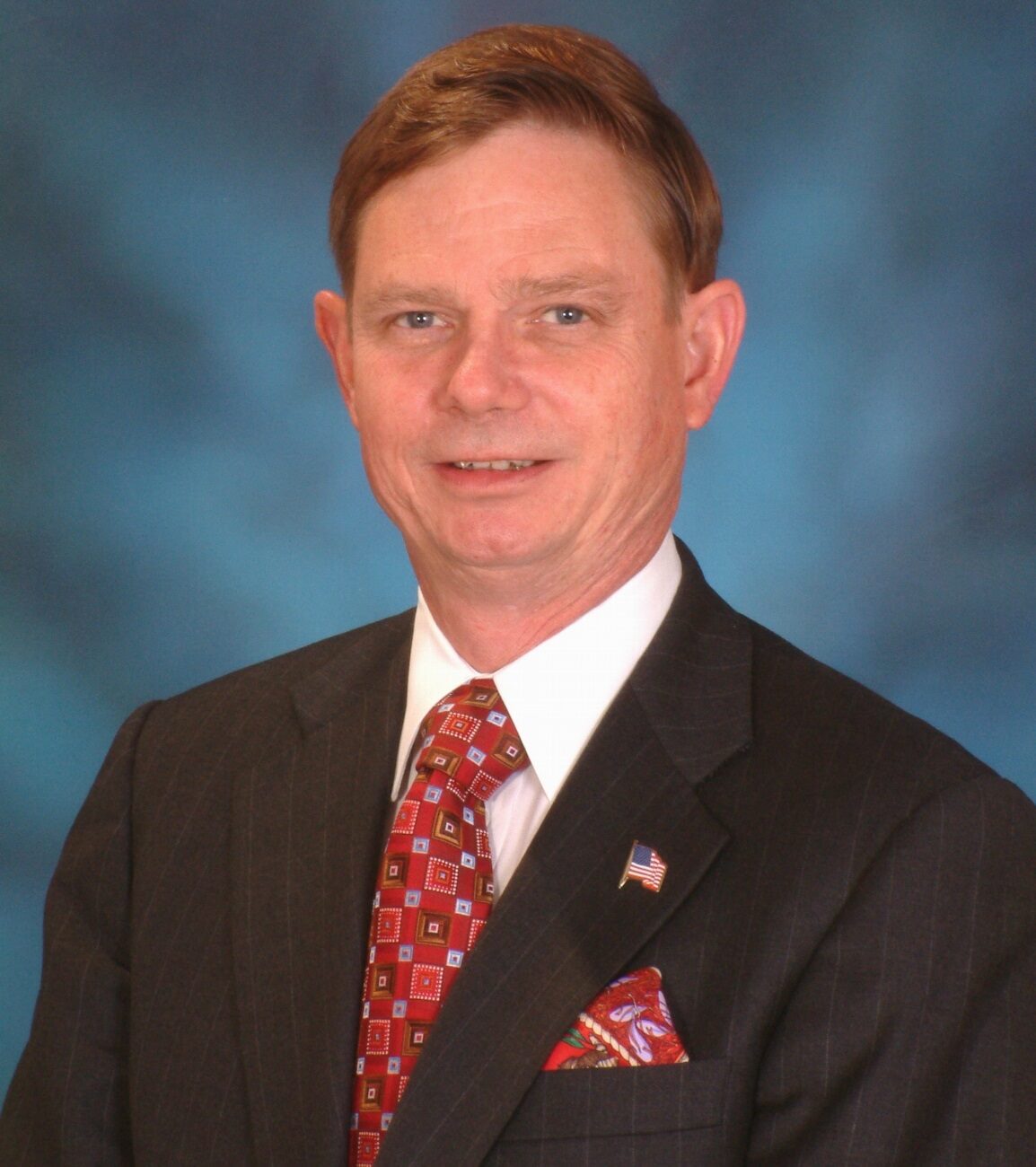 Founder, President, and CEO Tom Tamarkin is a longtime and passionate advocate for providing real-time energy data and control methods to electric, gas, and water customers to enable them to conserve energy and save money. He has more than 30 years' experience building and selling technology-based businesses. As president of USCL, Tamarkin was largely responsible for the design and introduction of the modern utility smart meter in the U.S., however, its origins go back to the Tamar Corporation, which he founded in 1990. In 1992, Tamarkin demonstrated the world's first totally integrated 902-928 MHz spread spectrum based automatic meter reading transceivers for electric, gas, and water meters at a conference in Atlanta. Tamar conceived of and piloted the nation's first "Smart Meters" with the City of Garland Electric Company. The Tamar meters introduced the concept of "Time of Use" rates and "Peak Demand" rates for single phase residential utility customers implementing the installed base of electro-mechanical kWh electricity meters, as well as gas and water meters. Tamarkin was named an industry pioneer in 2013 by Smart Grid Today, the nation's leading publication on utility grid operations. Recent Work History: EnergyCite Ltd. – Managing Partner – 2014-2018 EnergyCite, Inc. – President & CEO – 2018 to present
Pat Boone
Investor & Director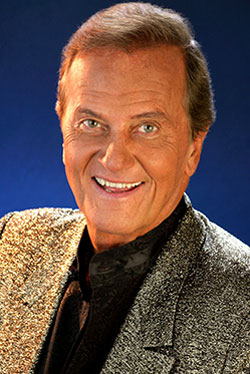 Author, singer, actor, and entertainer Pat Boone graduated from Columbia University magna cum laude. As a recording artist he still holds the Billboard Magazine record for spending 220 consecutive weeks on the charts. In addition to being a bestselling author, Boone has written extensively on the future of fossil fuels and power generation, with a focus on the need for the development and commercialization of fusion energy. In February 2011, Boone became the official EnergyCite spokesperson. His focus has been on investor and media relations, as well as building relationships with senior leaders in the U.S. government, including the White House and the DOE. Recent Work History: Sole Proprietor, Recording Artist, Author, Movie Star and Managing Partner Gold Label Artists – 1995- present and this is his primary role. EnergyCite, LTD Member Partner, July 21, 2015-present working part time 5 hours a week. EnergyCite, Inc. Director. June 16, 2018 – present working part time 5 hours a week.
Bob Block
Investor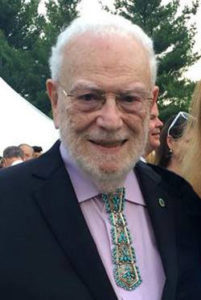 Robert (Bob) Block has a long and successful career in the computer software, communication and entertainment industries including pioneering roles in commercial and pay-per-view television and cellular telephone operating companies. He has contributed significantly to the creation and development of entertainment and communication technologies used worldwide. He is the inventor and patent owner of more than 150 issued US and International patents, including patents relating to: Enterprise Management Systems, Information Labeling, Signal Control, Terrestrial and Satellite Distribution Systems, Real-Time Subscriber Billing Systems, Pay-Per-View and Parental Control, Speech Education, Exercise Equipment and Novelty items. Block's inventions are licensed to most of the major consumer electronics manufacturers and have influenced entertainment, sports and information and education services worldwide. Mr. Block is an investor in EnergyCite, its predecessor corporation, USCL, and served as a member of the USCL board of directors from 2001 through 2010. Bob lives in Reno, Nevada.
Rabbi Avi Schwartz
Director & VP of Digital Marketing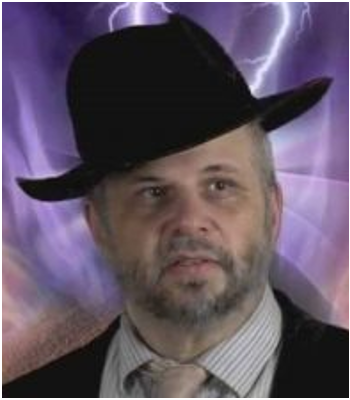 Rabbi Avi Schwartz is an experienced digital and multimedia producer with strong skills in social media advertising. He is also an accomplished public speaker, filmmaker, and motivational leader. Rabbi Avi serves as a member of the "Truth in Textbooks" Academic Advisory Board. Rabbi Avi's book, "Through Fire and Water" has a five star rating on Amazon and is available in paperback and electronic Kindle book format. He attended The Bronx High School of Science graduating with honors in 1982. He received his BA degree from Queens College, CUNY, in 1988 and his MA degree from Queens College, CUNY in 1991. Rabbi Avi obtained his rabbinical education at Yeshiva, Mesivta Tifereth Yerusalem in New York and became an ordained orthodox rabbi in 1997. In 2001 Rabbi Avi obtained a filmmaking degree in writing & directing from the prestigious New York Film Academy. Rabbi Avi has dual American and State of Israel citizenship and lives in Zichron Yaacov, Israel. Rabbi Avi is a founding director of EnergyCite, Inc., and has been serving as its VP Digital Marketing from 2015 to present.
Don London
Director and Investor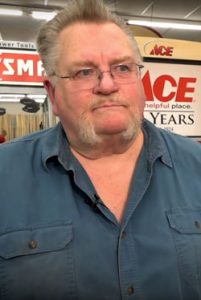 Don London is the founder, owner, and operator of Capitol Ace Hardware located in downtown Sacramento, California from 1988 to present. As such, Don is very familiar with the various commercially available "smart thermostats", load control devices, and energy conservations products. Prior to the organization of Capitol Ace Hardware, Don owned and operated London Construction, a successful home building company of higher end residential properties in the Sacramento and Elk Grove areas. Don is one of the first major private investors in USCL, as the company developed the first modern smart meter technology and led Southern California Edison, the nation's largest electrical utility to embrace and adopt the smart meter technology. Don's focus today is the building of EnergyCite's retail distribution network consisting of hardware stores throughout all fifty states. lives in Somerset, California. Work history: Owner Capitol Ace Hardware from 1998 to present working full time (primary role). EnergyCite, LTD, member partner from July 21, 2015 – present working part time 5 hours per week. EnergyCite Inc from June 16, 2018 – present working part time 5 hours per week.
Lynn Provencio
IT & Web Development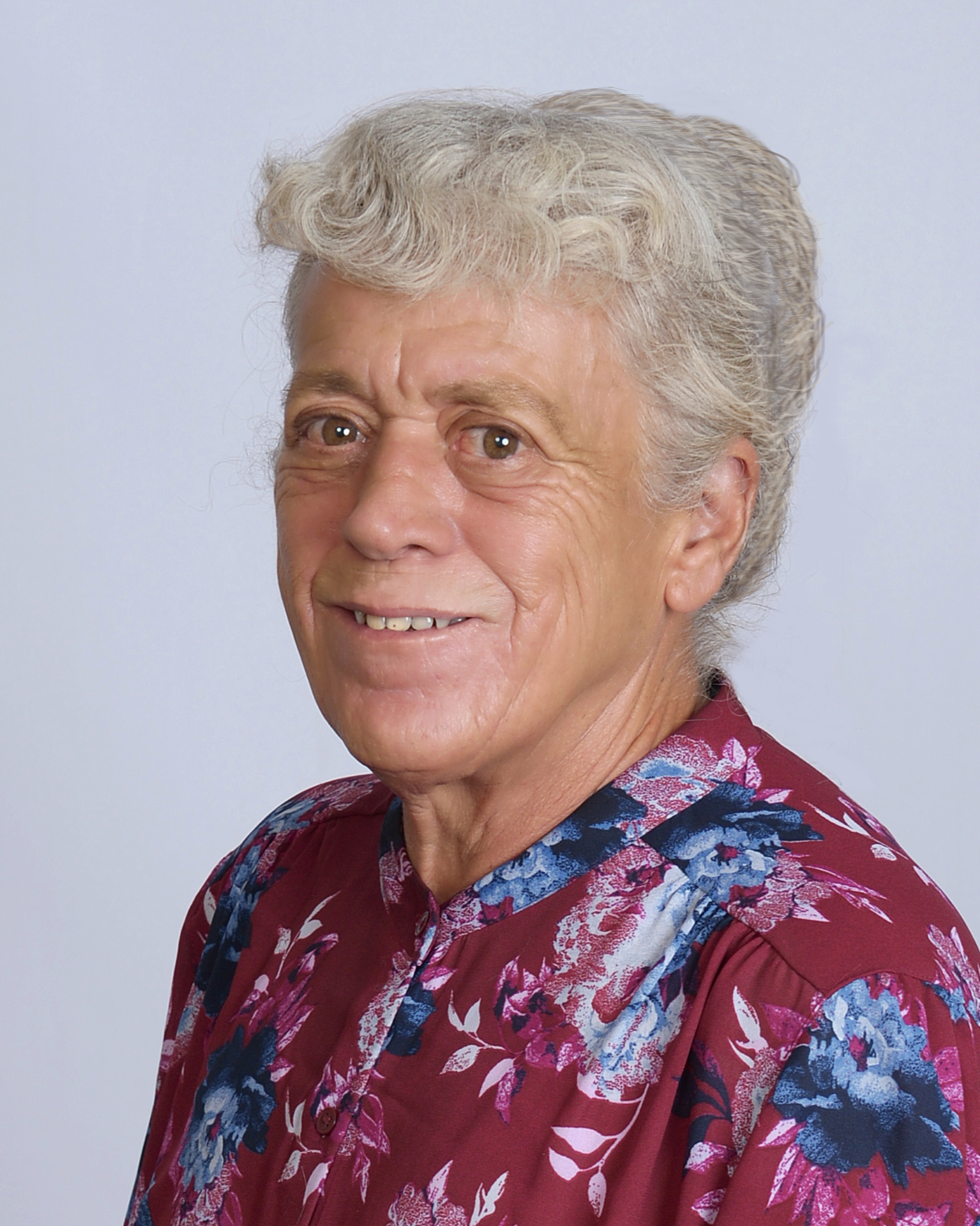 Lynn Provencio has spent her career in technology, first in civil engineering, then in network and database administration, network security and web site development. She has worked with government agencies to develop training web sites for education and legal issues, and for a variety of non-profits and small businesses, as a project manager and a consultant. She has a BA in German from CSUS and advanced courses in civil engineering, surveying, computer science, and network administration at NMSU and UNM.. Lynn has a wide range of interests and experience, which she feels is helpful in problem solving and understanding new technologies and challenges. Lynn has been the web developer and technical consultant for EnergyCite for several years. She currently lives near Albuquerque, New Mexico.
Emily J. Tamarkin
VP and Secretary
Emily is currently Corporate VP and Corporate Secretary of EnergyCite, Inc where she currently does administrative, marketing, and bookkeeping functions. Emily was raised in a southern suburb of Cincinnati, Ohio and has since lived in Arizona, Texas, Nevada and California. In the early 1980s, Emily worked for a division of Reliant Electric and later a division of Motorola both located in Tempe, Arizona. In 1985 Emily became the Administrative assistant at Dallas Jewish Family Services (JFS) in Dallas Texas, and reported to JFS's Managing Director. In 1995, Emily became Corporate VP and Corporate Secretary of USCL Corporation, an electronics manufacturing firm located in California founded by her husband. Emily worked as the USCL administrative assistant and bookkeeper were she prepared the monthly bank reconciliations and financial statements for the firm's CEO. Emily worked in that capacity through 2011 although in 1998 to 2000 she was the full time Director of Administration for Mosaic Law Congregation, North Central California's largest Conservative Synagogue, where she reported jointly to the Rabbi and the synagogue's Board of Director's president. While at USCL, Emily made numerous international business trips to mainland China, Israel, and portions of the EU. Creative by nature, she has expanded her expertise in graphic design, desktop, and internet publishing for her employers as well as volunteering her services for charitable organizations and events. She has also planned and executed various special events. Married to CEO and President of EnergyCite, Tom Tamarkin for 36 years, Emily has never been unable to distance herself for long from entrepreneurial pursuits. Work history: EnergyCite, LTD, member/secretary from July 21, 2015 – present working part time 20 hours per week. EnergyCite, Inc. VP & Corporate Secretary from June 16, 2018 – present working part time 20 hours per week and this is her primary role.
Brent Welch
V.P. Sales & Marketing Designee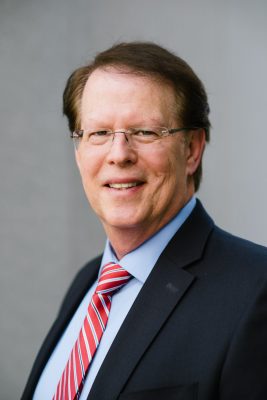 Contingent upon the company obtaining sufficient funding, Brent Welch will join EnergyCite as V.P Sales & Marketing. An agreement between Brent and the company has been reached.
Brent Welch has spent his career bringing new technology based products to market and taking existing technology products to the next level. Brent's experience spans several industries, but most notably serving the Utilities and Automotive industries where his personal and business interests lie. His last project prior to accepting the EnergyCite offer was with Landis+Gyr the largest electrical utility smart meter manufacturer in the U.S. Brent was responsible for bringing to market a new Prepay Electricity solution to the North American electrical utility market. As part of that project, Brent saw the potential for expanding that initial Prepay offering well beyond its originally designed capabilities to provide a comprehensive Smart Home Solution. It was shortly after this project that he became aware of EnergyCite and instantly saw the potential for EnergyCite's solution to revolutionize the way that Consumers and Utilities interact. Brent graduated from CSU Sacramento with his Bachelor's Degree in Business Administration, concentrating in Marketing. Brent currently lives in Layton, Utah.
Offering Summary
Company
EnergyCite, Inc
Corporate Address
204 West Spear Street 3779
Carson City, Nevada 89703
Description of Business
Energycite, Inc. is a Nevada corporation engaged in the business of developing, manufacturing, and marketing a proprietary residential and small business energy management system meant to help consumers and small business reduce electricity and in the future, gas and water bills.
Type of Security Offered
Class B Non-Voting Common Stock
(the "Shares" or "Securities")
Purchase Price of
Security Offered
$3.00 per share
Minimum Investment Amount
(per investor) 
Minimum Investment amount: $25,002.00 Units (The company has the option to accept $12,501 ½ Units)